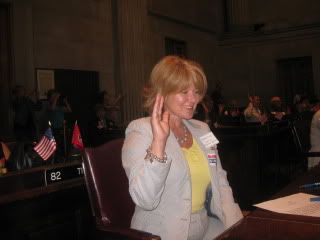 I, Sandy, solemnly swear that I will faithfully fulfill the duties of Member of the State Executive Committee for the Tennessee Democratic Party, and that I will obey the Constitution and the laws of the United States of America and of the State of Tennessee, so help me God.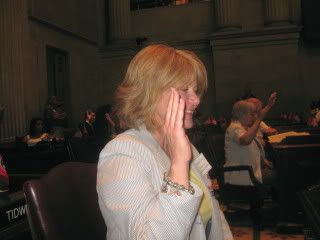 Yay. I was sworn in today at the Capitol in Nashville.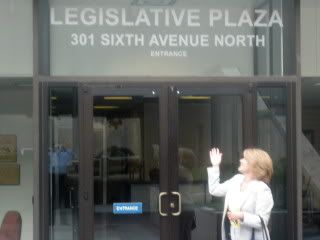 In order to get the feel of a Southern politician, I wore my seersucker suit. You won't see me in that again, but today was special, plus it is before Labor Day.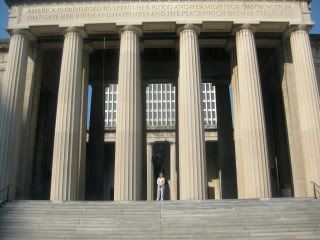 This makes me look tiny. I like that. If only it were true!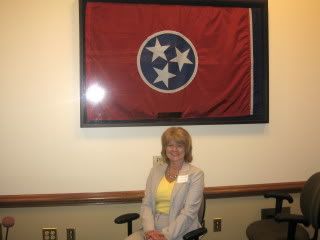 Tennessee Flag
Our First Flag -1777- George Washington selected it.
13 Colonies Flag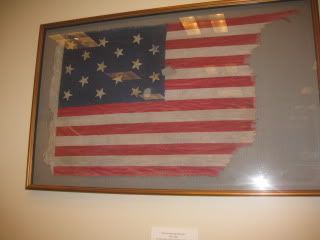 Another 13 Colonies Flag.
I love this place. I love my TNDP. Here's our next Guv, Mike McWherter: