My poor birch tree survived all kinds of horribly hot summers only to get injured by ice. These trees thrive in colder climates, sadly, the ice is another matter.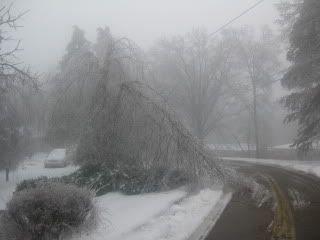 Brrr.... my house is cold.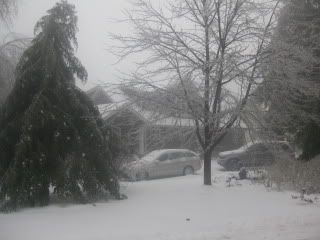 Tasha enjoys the snow, reminds her of her roots in Alaska.
Horse is okay
and then there is Buddy. He loves the water in any season.